Regular price
€265,00 EUR Taxes not included
Regular price
Sale price
€265,00 EUR excluding VAT
Unit price
per
Sale
Sold out
Safe shipping

High Quality Service with UPS or DHL
View full details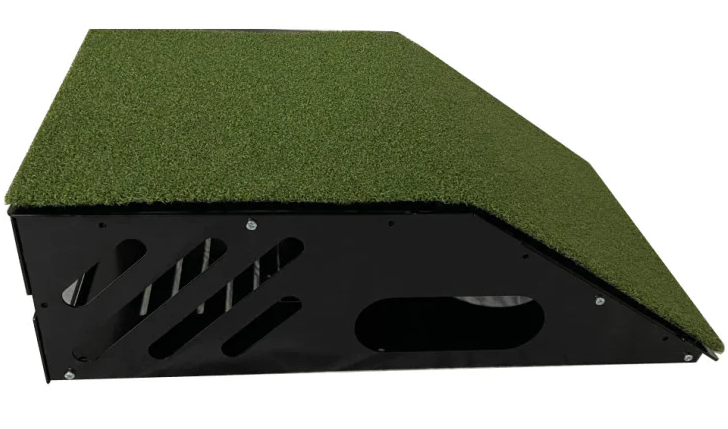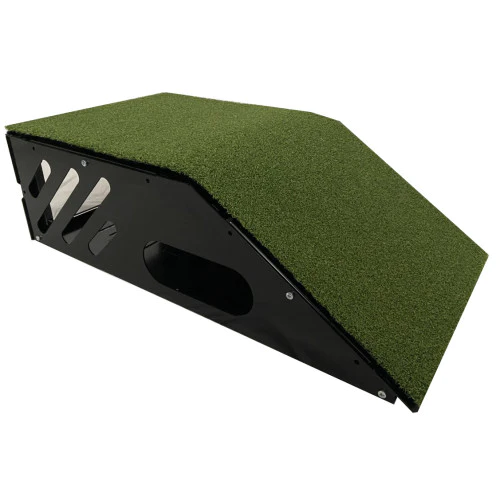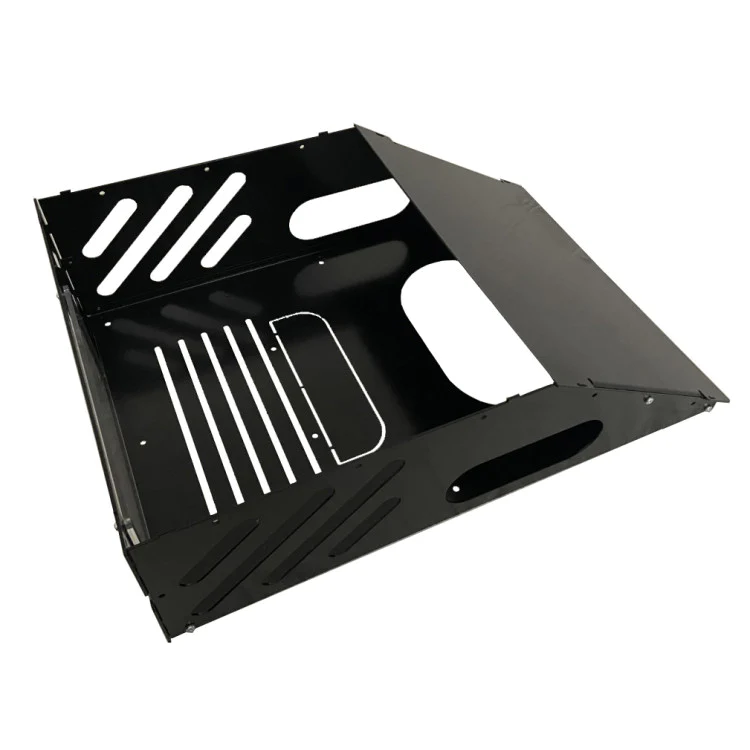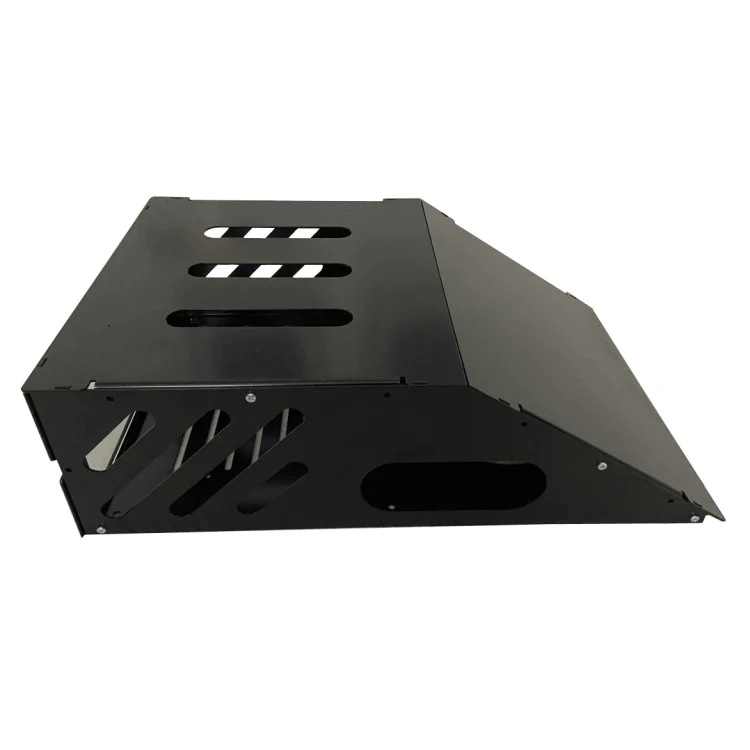 The Golf Ramp has been designed to allow you to mount your short throw projector on the floor (for golf simulators), eliminating the need to mount on the ceiling.

Steel construction protects the projector from stray golf balls and golf clubs.
It can be placed in front or beside the tee area. If placed directly in front of the ball, any low shots will slide up the angled part of the case and continue into the screen.
 
- Inside space for the projector: 365mm width x 315mm depth x 155mm height
-Outside Dimensions: 380mm width x 576mm depth x 170mm height
- The case can be fixed to the floor.
- Vents provide airflow to prevent overheating.
- The rear of the projector can be raised / tilted so the image fills the screen.
- The case has a plexiglass front to protect the projector lens. 
- Artificial grass with hook and loop attachment included.
- Artificial grass made of polyethylene helps avoid misreads from ceiling mounted camera systems.
- The projector can be fixed to the case (optional).
- Easy access to the top of the projector without opening the case.
- Cable management holes included on the sides and underneath the case.
- Rubber feet included.


Add a Hitting Mat

The Premium hitting mat has a long dense fibre system which absorbs anddissipates the blow delivered by a golf swing like natural turf.

From a premium feel and experience.

Learn More

Customize your enclosure

A range of accessories available to customise your enclosure

Learn more

A question ?

Our team is ready to answer your questions. Please do not hesitate to contact us.

Contact us