Regular price
€4.999,00 EUR Taxes not included
Regular price
Sale price
€4.999,00 EUR excluding VAT
Unit price
per
Sale
Sold out
Safe shipping

High Quality Service with UPS or DHL
View full details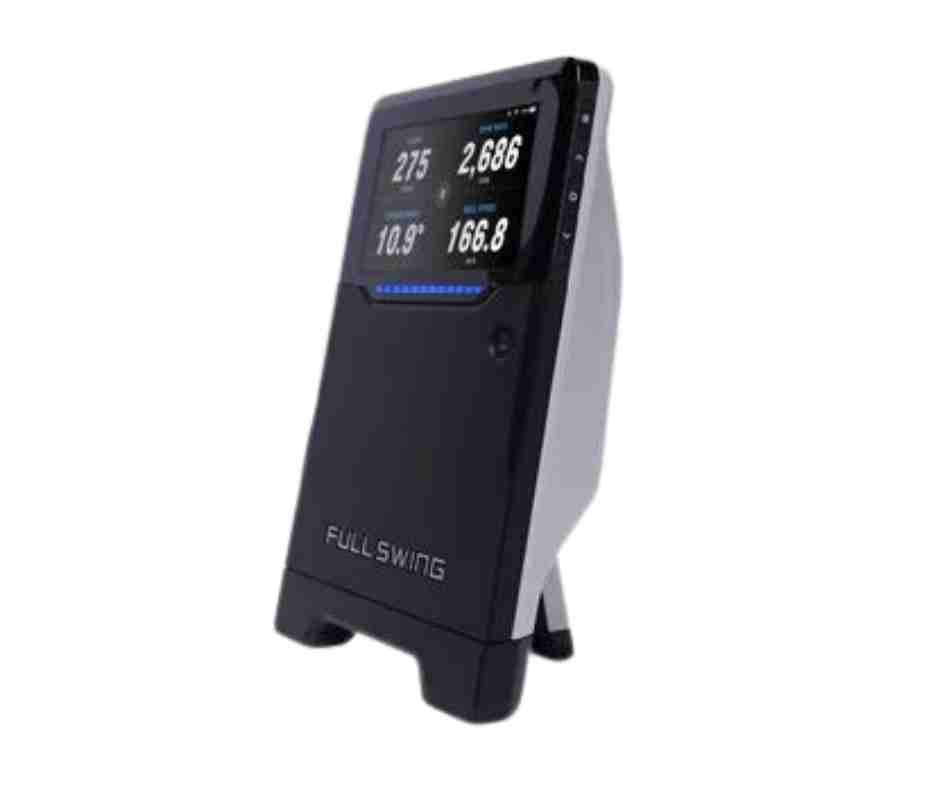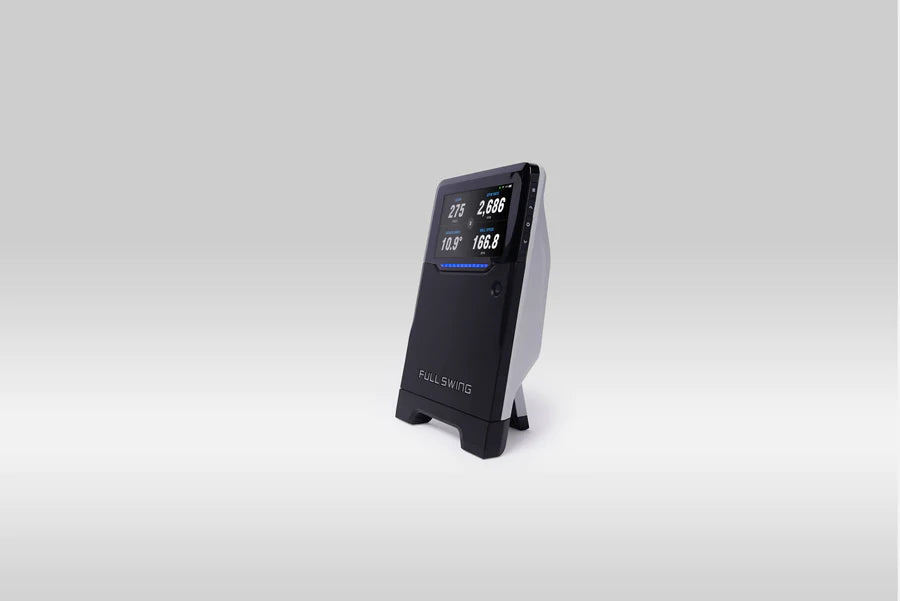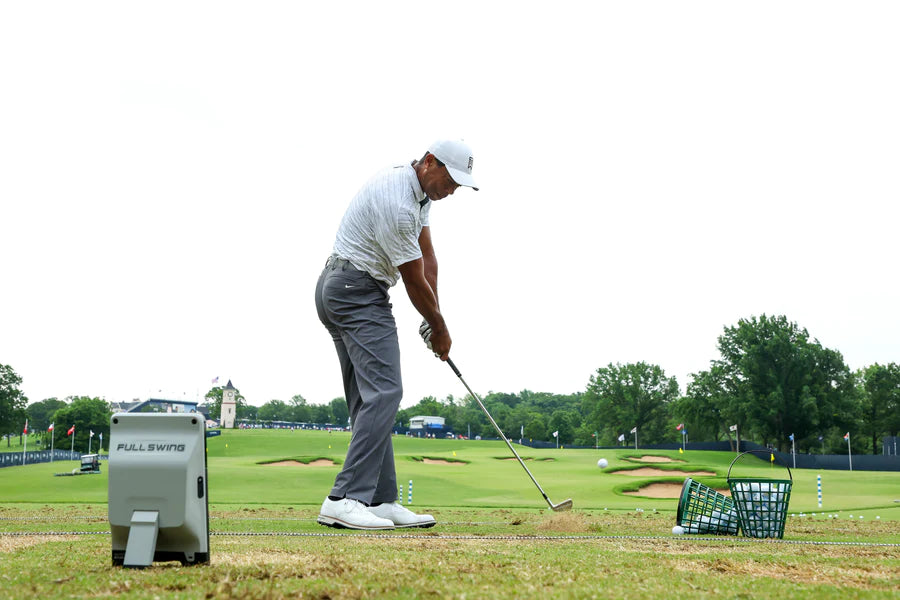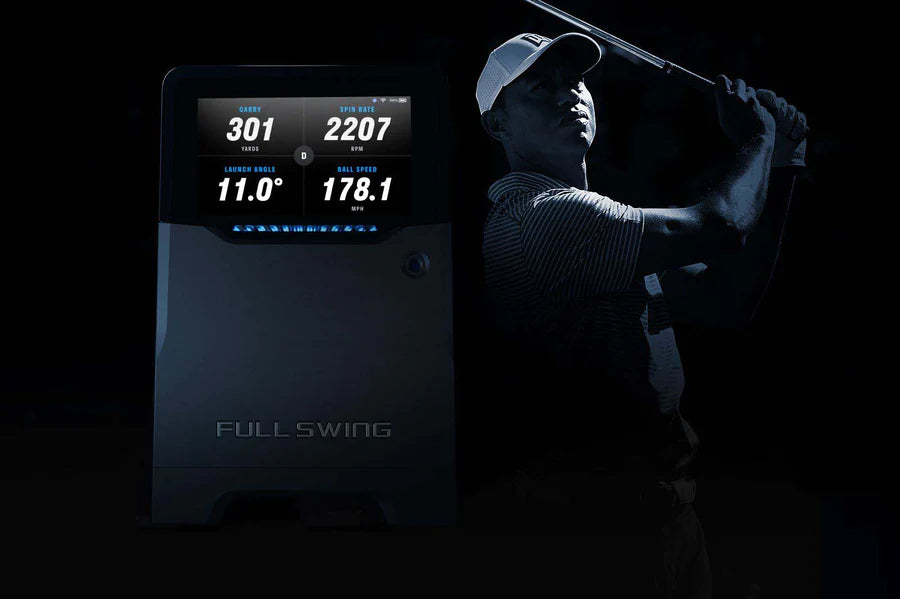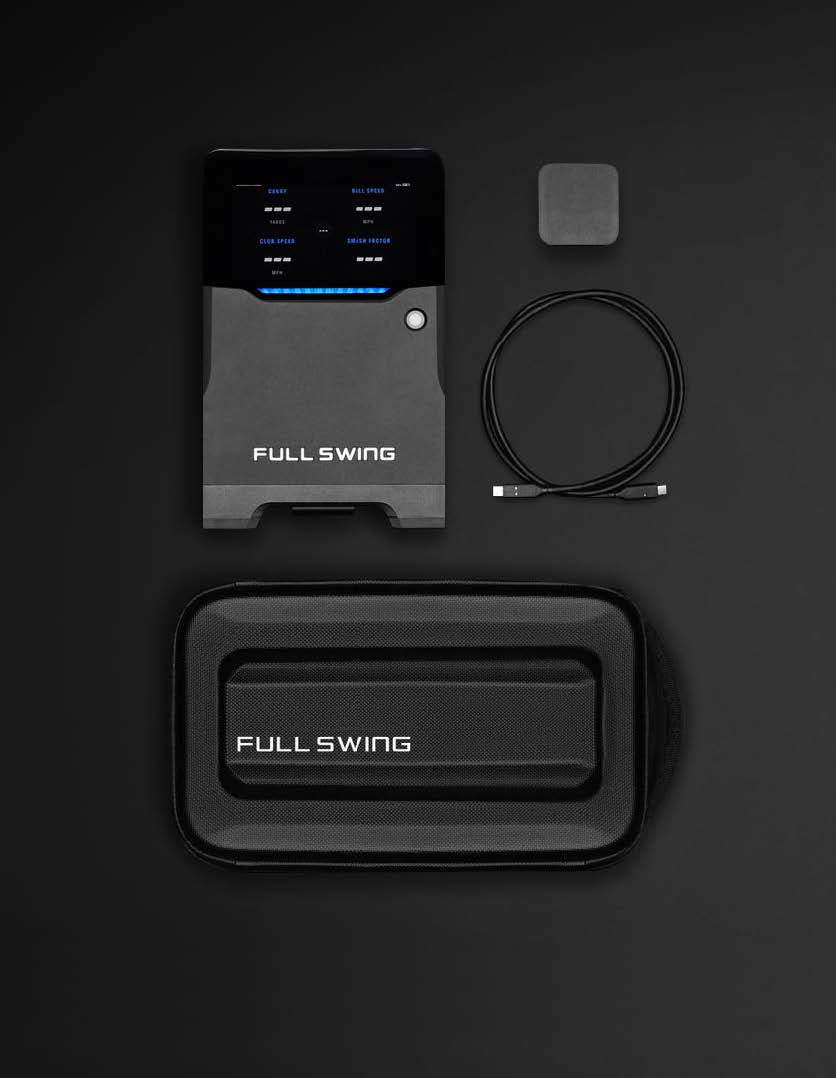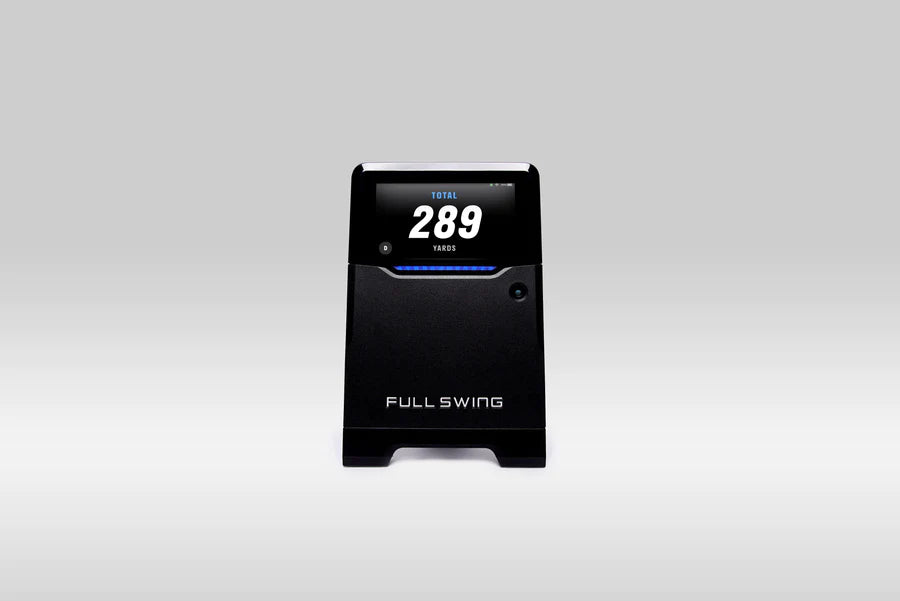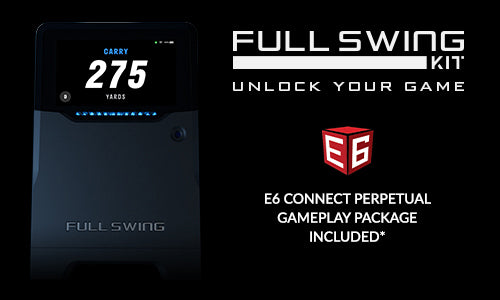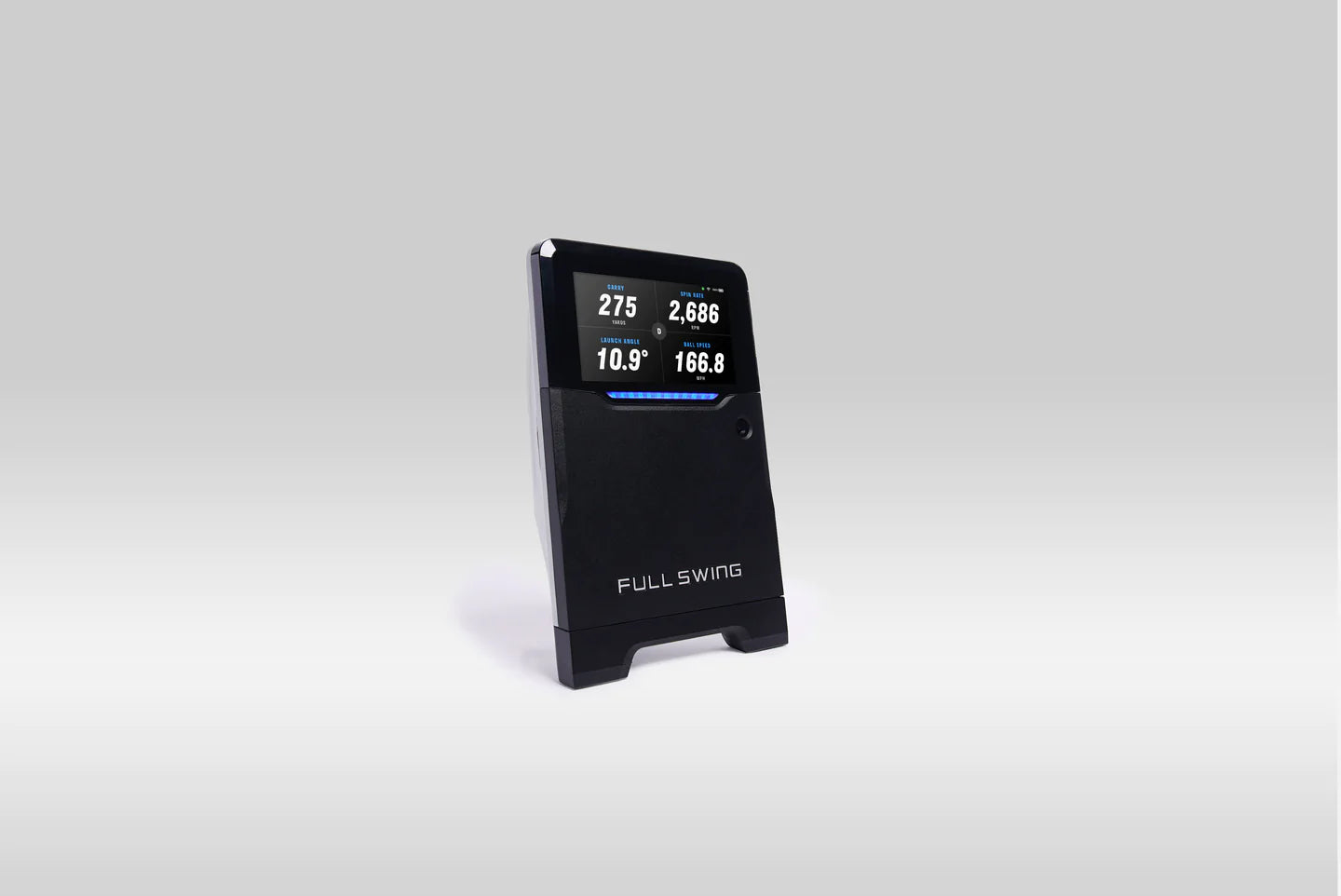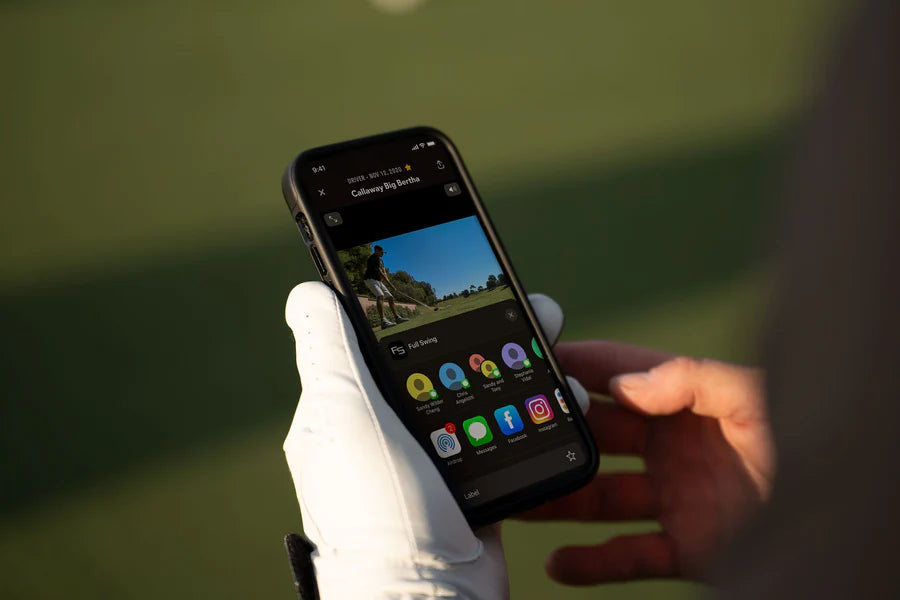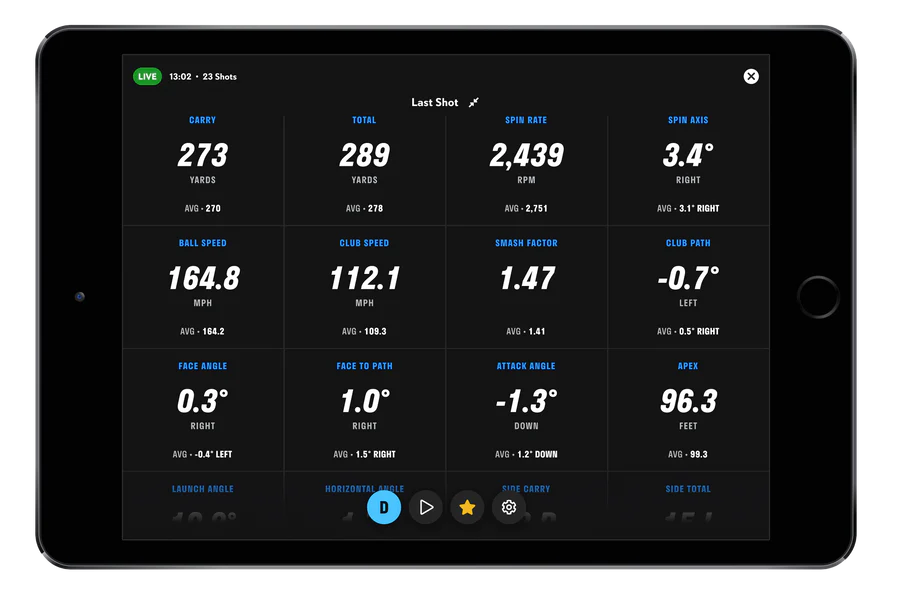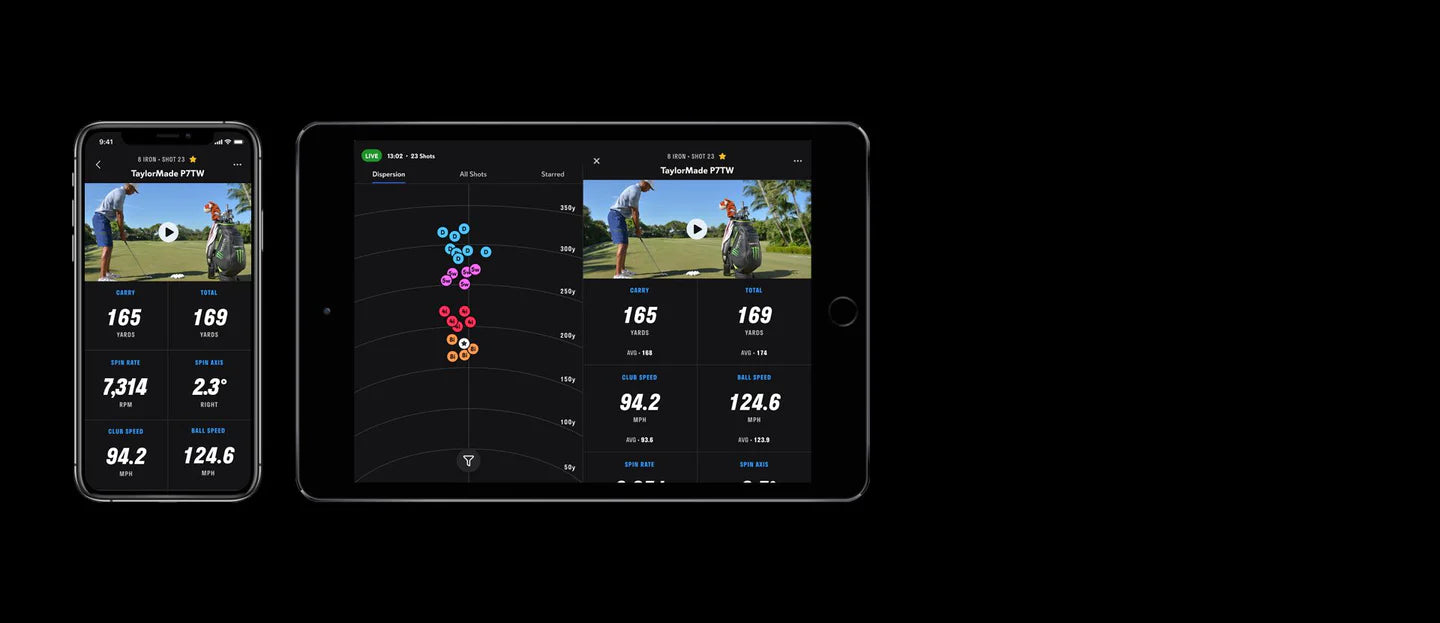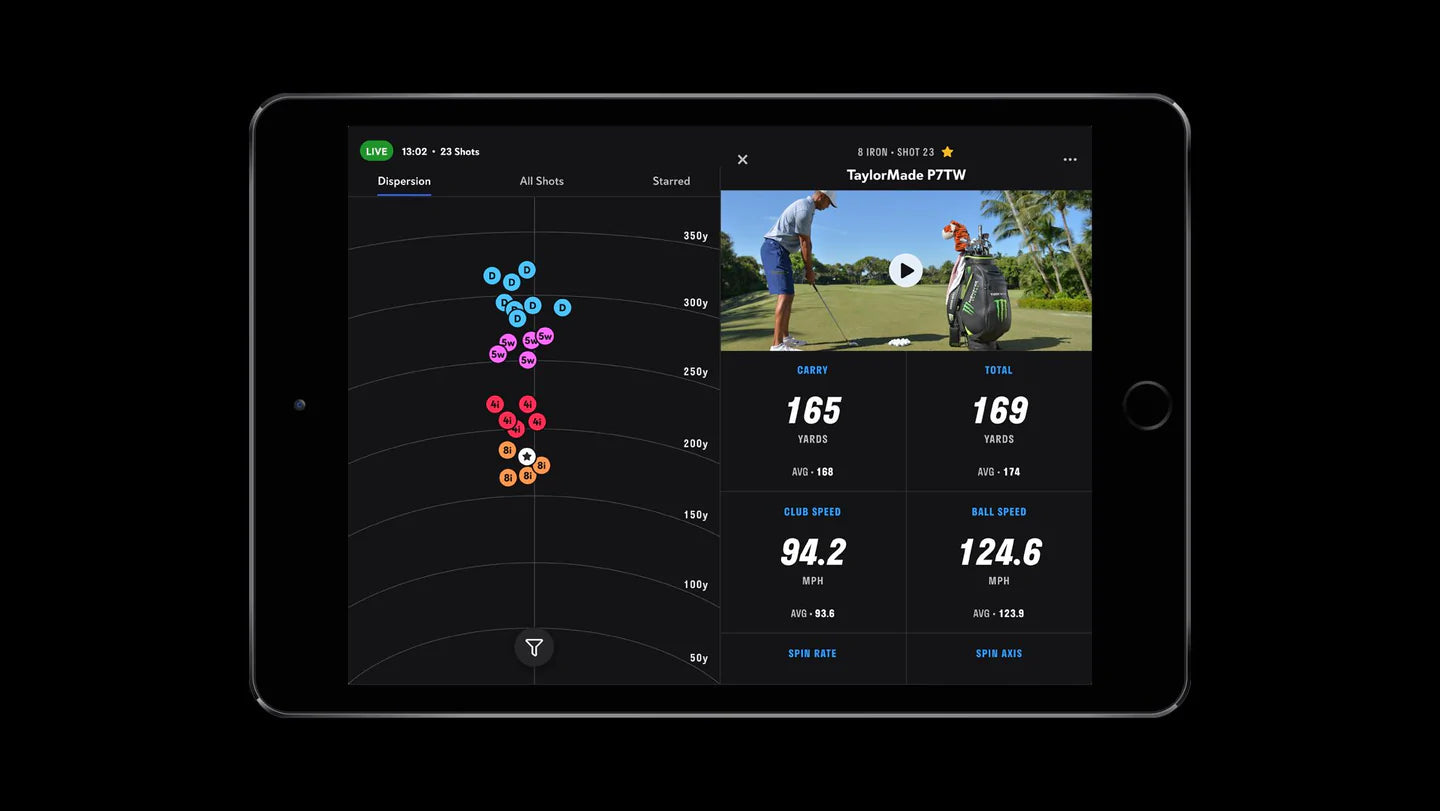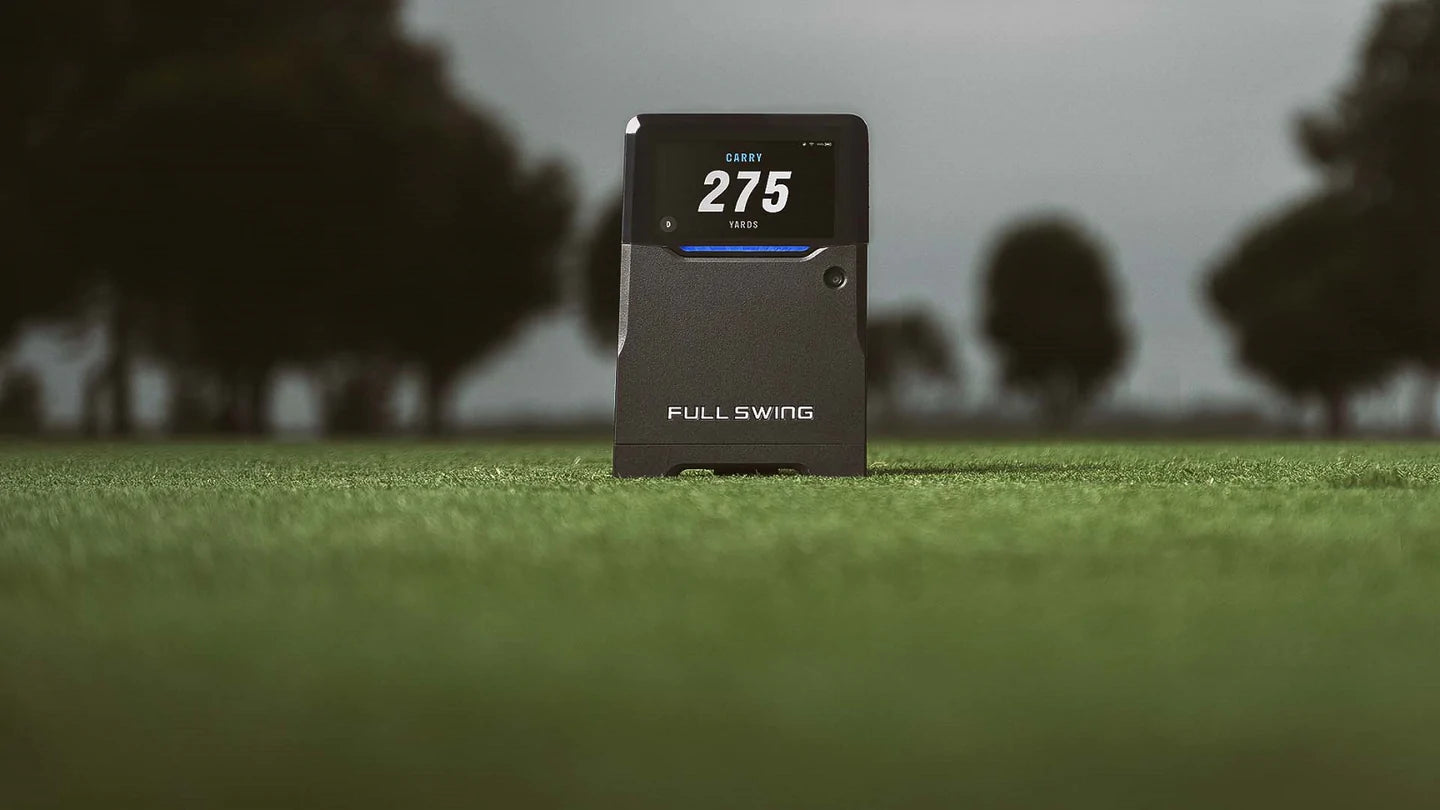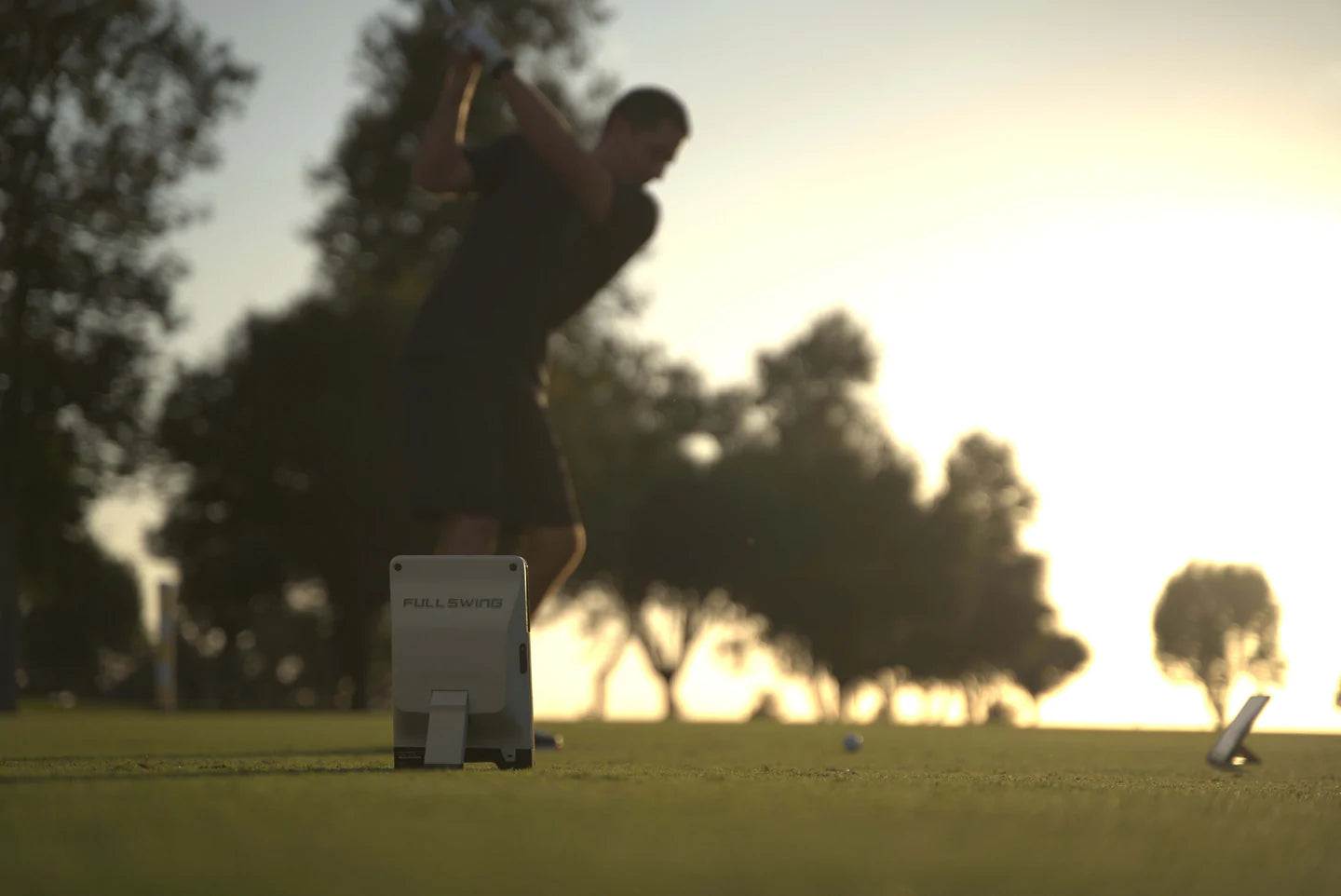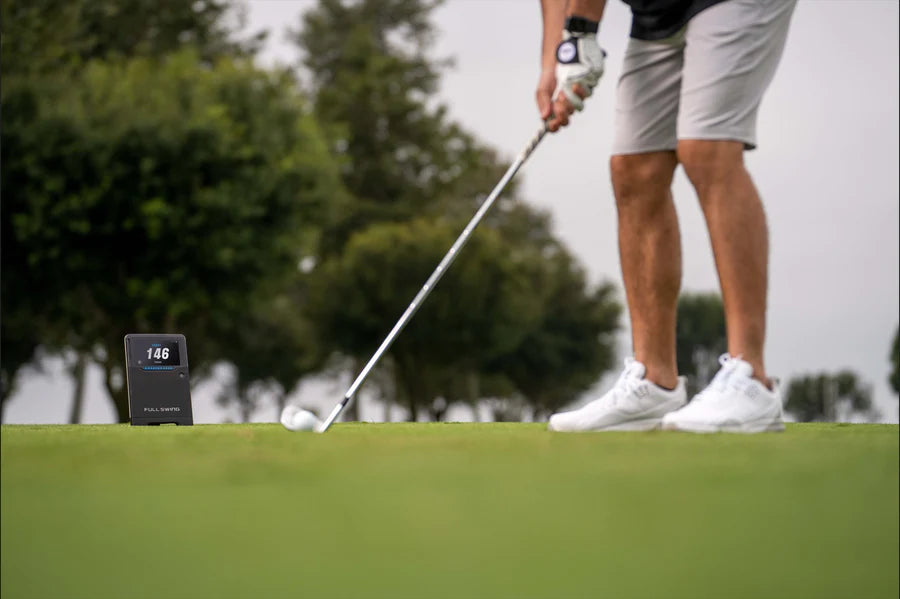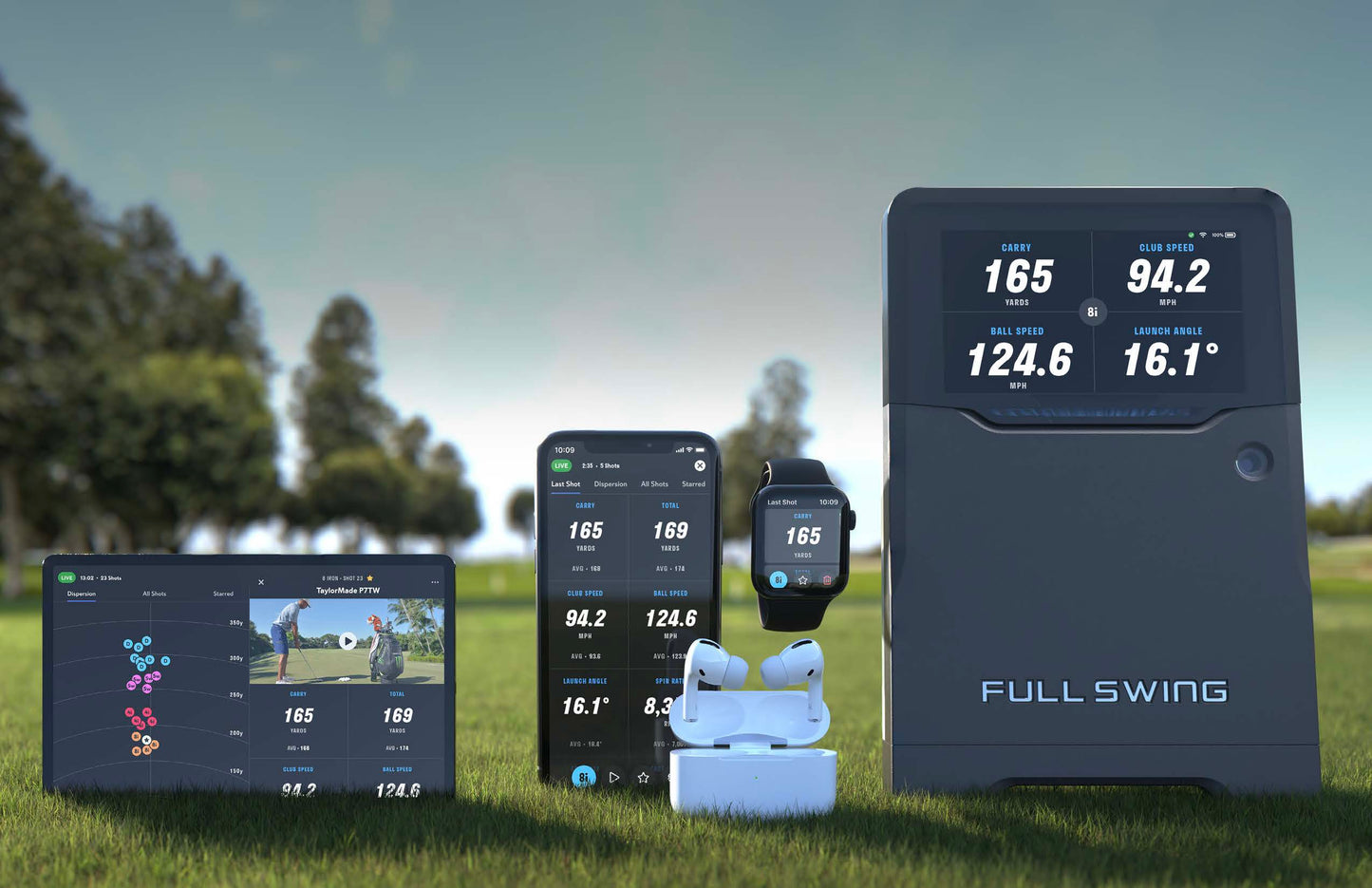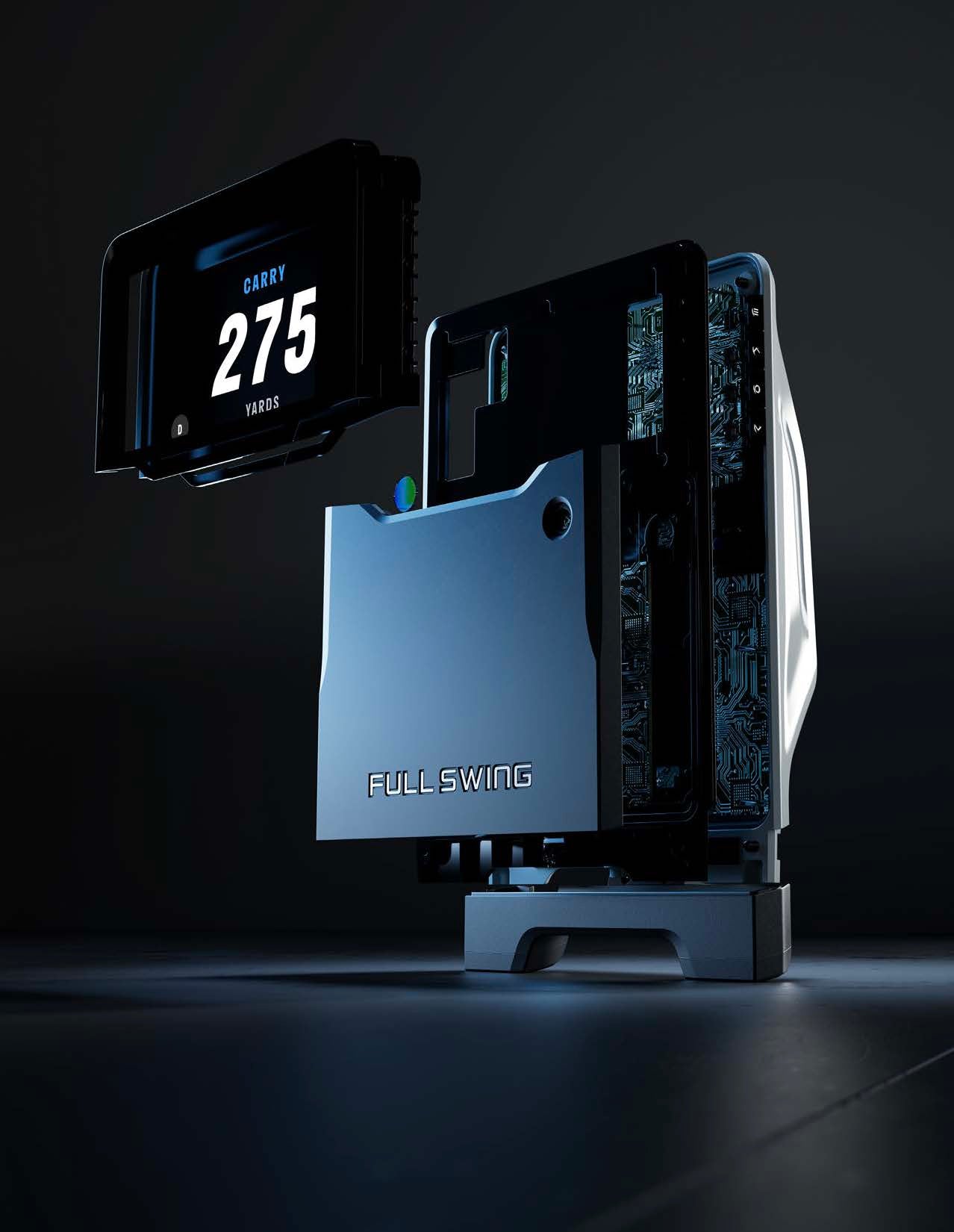 The Full Swing KIT Launch Monitor is engineered with the most advanced radar technology and a high-resolution camera to give you 16 points of data and video to see your swing in perfect clarity. Tested & trusted by Tiger Woods, made for everyone.
Machine-learning enhanced Radar paired with powerful dedicated processors for Radar and media give you the cleanest and most accurate data in the industry.
A customizable heads-up OLED display engineered to show you exactly what you want to see what happens every swing or use the free included app to see your data & video across your iPhone, iPad, Apple Watch and even hear your selected data through your bluetooth headphones.
Use the included durable case to take it to the course and set up in under a minute with a battery life of up to 5 hours to give you the most time on the range or take it home to set up in your backyard, garage or basement with a net to get the most out of your swing.
What's in the box?
FS Kit Launch Monitor
Charging Block
USB-C Charging Cable
Protective Travel Case
E6 Connect *
*The Free E6 Connect Perpetual Gameplay Package Gives You 5 Courses & 16 Practice Areas with No Annual Subscription Needed.
Compatibility
• iPhone® (10 and higher), running iOS 14 and higher • iPad® (7th generation and higher), running iOS 14 and higher • iPad® Air (3rd generation and higher), running iOS 14 and higher • iPad® Pro (all models), running iOS 14 and higher • Apple Watch® 3 or higher, running watchOS 7 or higher • Apple AirPods® or most any Bluetooth® headphones
Parameters & Features
Data Parameters
Full Swing KIT currently measures 16 data parameters:

- ball speed - club head speed - carry distance - total distance
- side carry distance - side total distance - smash factor
- spin rate - spin axis - face angle - face to path
- attack angle - launch angle - club path
- apex height - horizontal angle

Full Swing KIT App

Full Swing KIT app, available for iPad, iPhone and Apple Watch, pairs directly with the KIT launch monitor, unlocking additional features for a richer experience.
The app is not necessary to use Full Swing KIT  but it's highly recommended.

It allows you to:

- set target alignment for the KIT
- view and store 1080p video swing clips captured by the KIT's on-board camera
- customize and sort the data parameters that you see
- view interactive dispersion charts
- view trends and averages for different clubs
- do custom bag and club management
- get audio feedback after every shot

The Apple Watch version of the app allows you to view shot data and change clubs. A Premium subscription unlocks unlimited video storage and a range of historical data.
You can also customize the device display by going into the app settings and dragging the data metrics into the desired order with your finger.

Any questions? Please give us a call +35220600870, email us at

play@247golf.eu

or use the contact form ->

 

Click here
For more news, follow us on social network !
Facebook
and
Instagram
Add a Hitting Mat

The Premium hitting mat has a long dense fibre system which absorbs anddissipates the blow delivered by a golf swing like natural turf.

From a premium feel and experience.

Learn More

Customize your enclosure

A range of accessories available to customise your enclosure

Learn more

A question ?

Our team is ready to answer your questions. Please do not hesitate to contact us.

Contact us