Regular price
€1.950,00 EUR Taxes not included
Regular price
Sale price
€1.950,00 EUR excluding VAT
Unit price
per
Sale
Sold out
Safe shipping

High Quality Service with UPS or DHL
View full details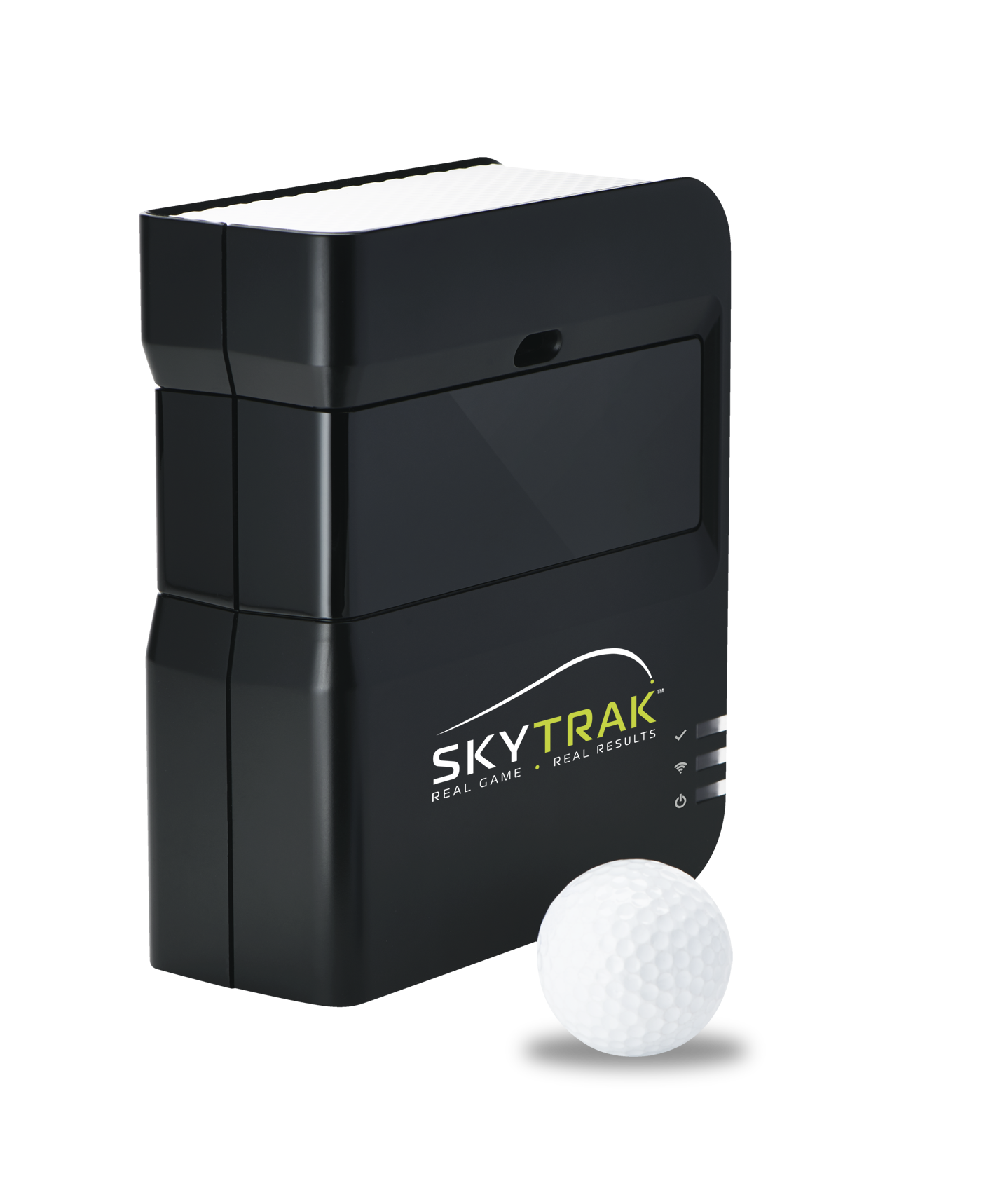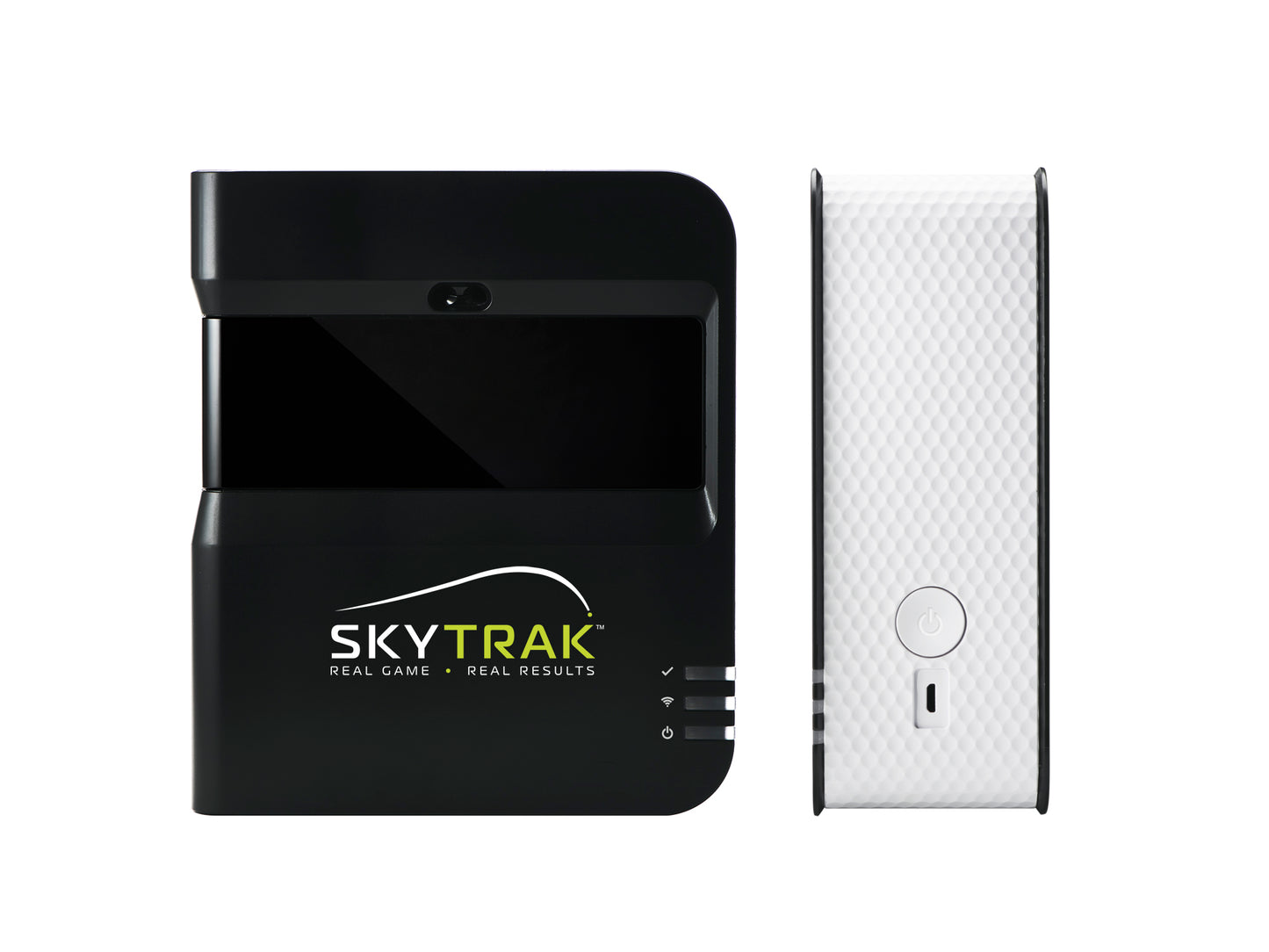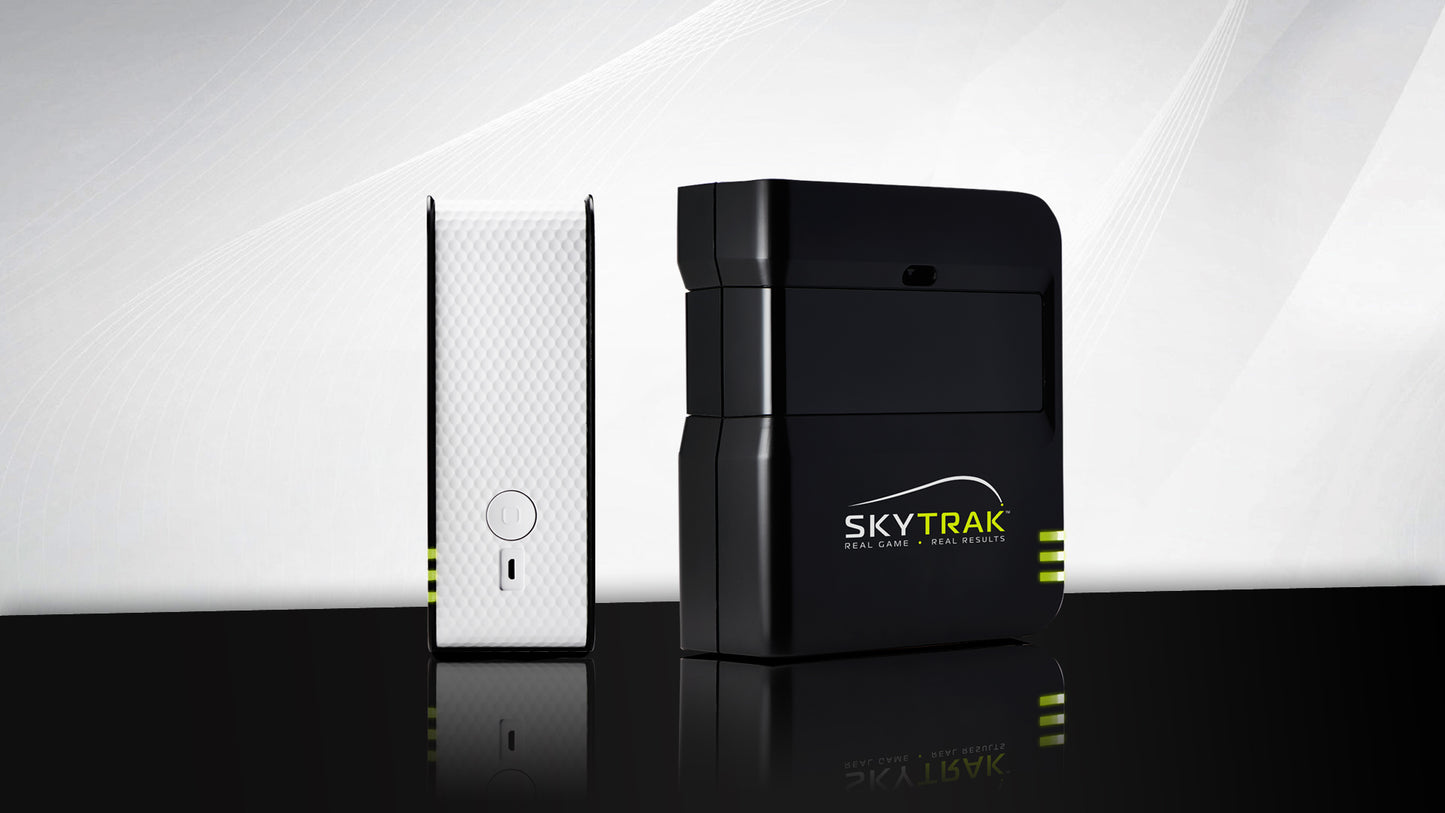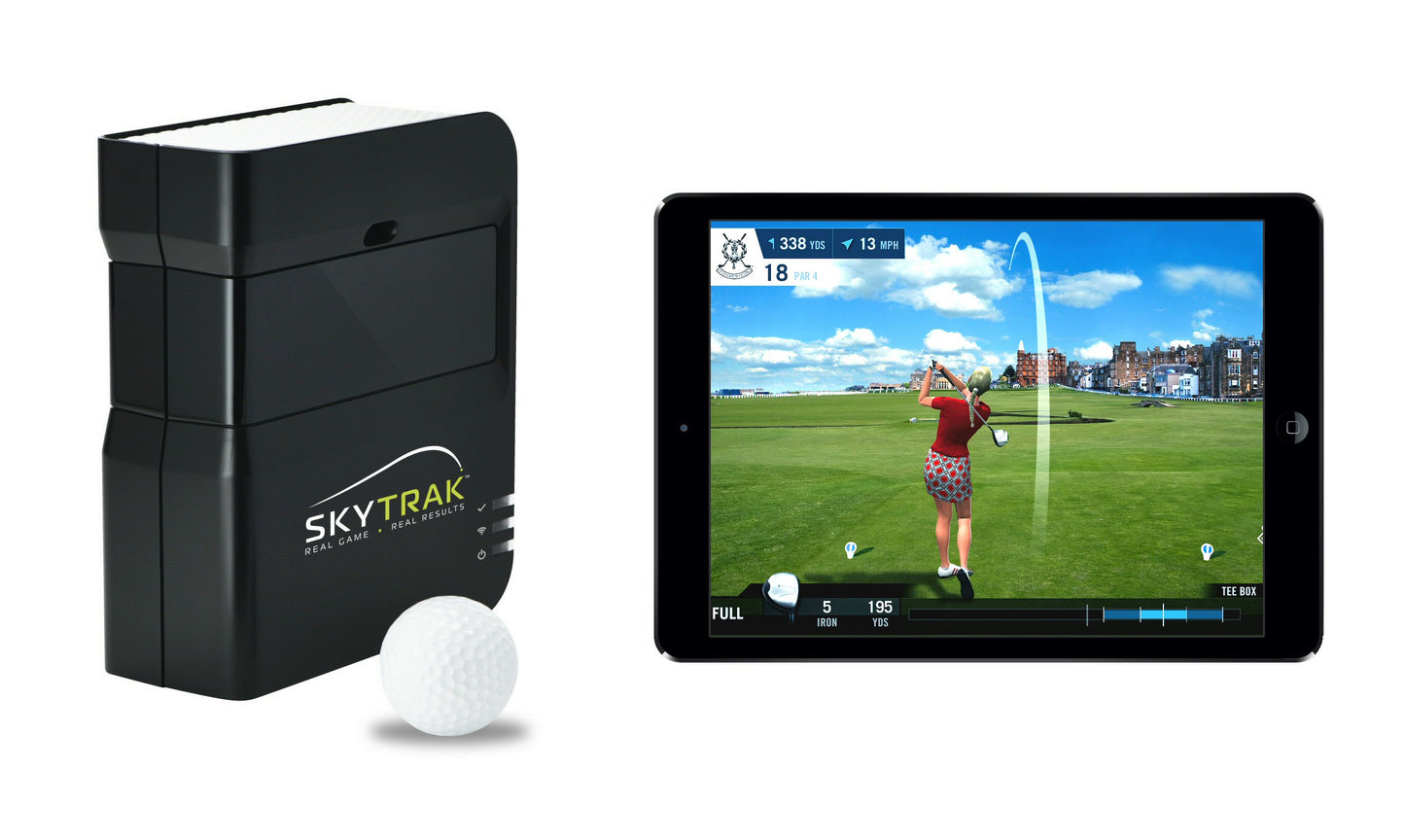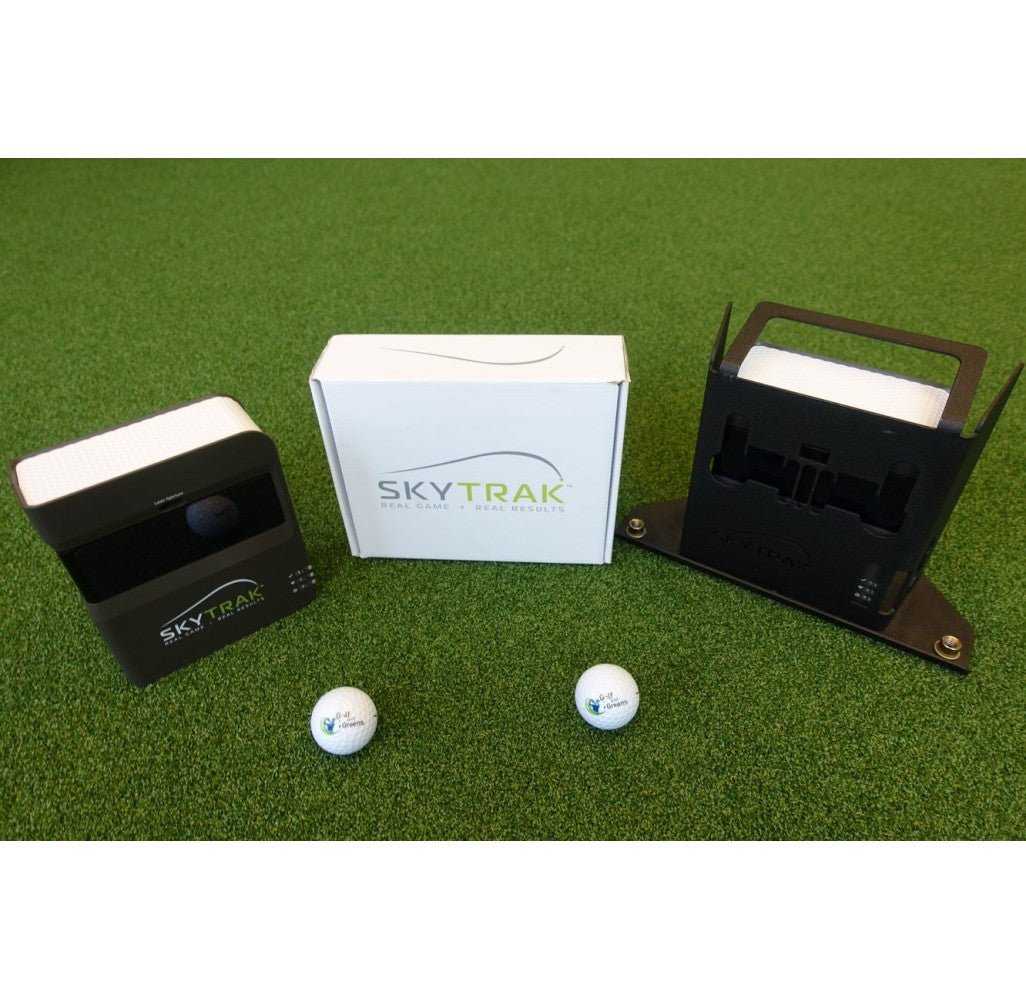 SKYTRAK — THE #1 CHOICE FOR INDOOR PRACTICE AND SIMULATION!
SkyTrak, the accurate and powerful golf simulator/launcher at an affordable price.
Usage Indoor & Outdoor

Available data:
- Ball Speed
- Launch Angle - Side Angle - Angle of Descent
- Back Spin - Side Spin
- Club Head Speed
- Carry - Total Distance - Flight Path

OPTIONS: 
- Course simulation software: E6 CONNECT, TGC 2019, CreativeGolf...
More about SkyTrak
SkyTrak is the first accurate and high-performance golf simulator/launcher at an affordable price. 

It provides realistic measurements, results and statistics of your game. 
After downloading the free application, SkyTrak connects quickly and easily to iPads, 
Iphones, Android tablet phones and other compatible PCs via its built-in WiFi access point. 

!!! No wires to connect !!!
For total portability, SkyTrak has its own battery with an autonomy of approximately 5 hours.
 
With SkyTrak Shot-Tracer technology, watch the flight of the ball on your iPad, Android or PC and 
get instant information on trajectory, launch angle, spin speed, distance traveled and more 
to improve your game. 
Shot-Tracer offers you different angles of view! With SkyTrak, you will optimize your 
training time and get more information about your game than by actually being on the course 
or at the driving range.



Get the accuracy, reliability and authentic simulation of a professional-quality launcher.
SkyTrak is an affordable, all-in-one system for training, playing and perfecting.
Bring it into your space and build your own golf experience 
24 hours a day, 7 days a week wherever you want!

In the box:
- SkyTrak Personal Launch Monitor + SkyTrak Basic Practice Range (software)
- 30 Day Trial of Game Improvement
- Micro USB charging cable and power adapter
- User's Manual
- Quick Start Guide


THE IDEAL GOLF LAUNCHER/SIMULATOR FOR YOU


ACCURATE AND AFFORDABLE
Get the accuracy, reliability and authentic simulation of a professional-grade launch monitor. 
The improvement of your game is guaranteed!

SkyTrak is an easy to use launcher, fun but professional. It is specifically designed to help you improve your game.
For the first time, you can acquire a reliable and economical simulator offering the same accuracy and professionalism of competing launchers at 10.000 € or more...


ENTERTAING & INNOVATIVE
Compete against your friends or break your personal records with fun games, accuracy exercises and challenges.


REALISTIC BALL FLIGHT
Get immediate feedback and data on every shot you make with instant 3D visualization.
You get clear and detailed statistics on your shots, practical information such as distance,
carry, flight height, backspin, sidespin, angle of attack, angle of descent and a lot of other information...


PRACTICE ANYWHERE, ANYTIME, WITHOUT WIRES OR CABLES
SkyTrak is designed to work independently wirelessly, allowing you to play anywhere, anytime.
With built-in Wi-Fi, use your SkyTrak wherever and whenever you want.
Connect to a mobile device and play!
No internet connection required.

SKYTRAK FEATURES
SkyTrak's technology is revolutionizing the launch monitor market by offering a tool with the highest level of accuracy and precision
and professional quality at affordable prices previously unrivalled in the golf simulation market.
By using this laucher, you will find that the power, advanced features and tools provided
make SkyTrak a tool in a class of its own.


 Features include:
- Photometric launch monitor with professional-quality accuracy
- Wireless design
- Connection via Wi-Fi to compatible tablets (iPads, androids) and PCs
- Rechargeable lithium-ion battery
- Compact size => Height: 17,5 cm, Length: 16,5 cm, Width: 6 cm and weighs only 0,8 kg
- Ambidextrous: right-left handed, no modifications or adjustments required.
- Set of parameters measured: ball speed, angle of attack, backward rotation, lateral rotation, lateral angle.
HARDWARE COMPATIBILITY
iOS - Android 
PC:
Windows System pre-requisite:
- Windows 7, 8 or 10
- Intel Core 2 Duo @ 2.0GHz or higher
- 2GB RAM or higher

SkyTrak Basic Practice Range (free software)

The Basic Practice package offers the ability to practice and hit balls with any club in your bag at any time and display a very accurate rendering of your ball flight in a stunning 3D environment. Training has never been easier and you get instant feedback to improve your game. Work on your ball strike, shot shape, angle of attack, position and speed without leaving home or wasting time on unnecessary moves. And save the cost of practice balls and fuel while getting the information you need that you've never seen before.

- Practice 3D with Shot Tracer
 Enjoy a better view of your shots and the results of your swing hitting your own balls with your clubs better than on the outdoor driving range.

- Ball performance data.
The flight data of your ball on individual shots is captured and displayed automatically to include:
- measured ball speed,
- launch angle,
- backward rotation,
- lateral rotation and lateral angle (deviation from the target line)
- clubhead speed,
- carry distance,
- off-line distance from the target line and total distance for each shot.

- First Person Camera View with Shot Tracer.  
 Visualize the flight of the ball from the bottom of the line (as if you were standing behind the ball looking at the target) and follow your strike pattern in the air.

- Replay Shot.
 Tap the play button to review that great drive or analyze the one you forgot.  
Any questions? play@247golf.eu or use the contact form -> Click here
 For more news, follow us on social network ! Facebook and Instagram
Add a Hitting Mat

The Premium hitting mat has a long dense fibre system which absorbs anddissipates the blow delivered by a golf swing like natural turf.

From a premium feel and experience.

Learn More

Customize your enclosure

A range of accessories available to customise your enclosure

Learn more

A question ?

Our team is ready to answer your questions. Please do not hesitate to contact us.

Contact us